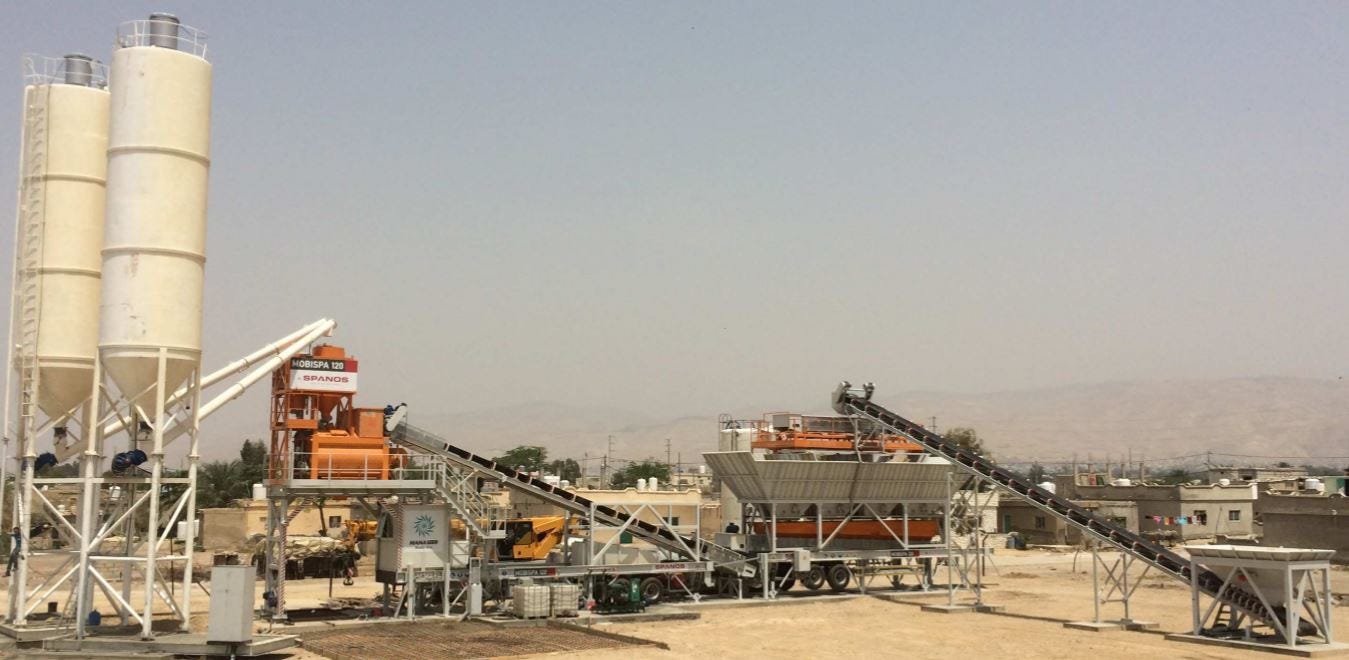 STANDARD KONFIGURATION
✔ weighing system with load cells: 7 m3 - with 4 load cells
✔ weighing belt: 800 x 11100 mm
✔ 2 cement screw conveyors: 2 x Φ 223 x 9500 mm
✔ cement dosing hopper: 1900 l - with 3 load cells
✔ water dosing hopper: 700 l - with 3 load cells
✔ addmixture/chemical dosing unit: 2 X30 l
✔ air compressor
✔ automatic control: ONYMA, GENYX with LAPTOP-PLC
✔ control cabin with air condition: 2 x 1,90 x 2,10 m
✔ LaserJet-printer
✔ operating- and maintenance manual and CE
Inhalte von Youtube werden aufgrund deiner aktuellen Cookie-Einstellungen nicht angezeigt. Klicke auf "Zustimmen & anzeigen", um zuzustimmen, dass die erforderlichen Daten an Youtube weitergeleitet werden, und den Inhalt anzusehen. Mehr dazu erfährst du in unserer Datenschutz. Du kannst deine Zustimmung jederzeit widerrufen. Gehe dazu einfach in deine eigenen Cookie-Einstellungen.
Zustimmen & anzeigen
You have interest on such SPANOS MOBISPA 135?
You want a offer?


Don´t hesitate and contact us. Call us or send us a email with your request
info@concrete-machinery.de ,
or use our contact form on rubric "Contact"