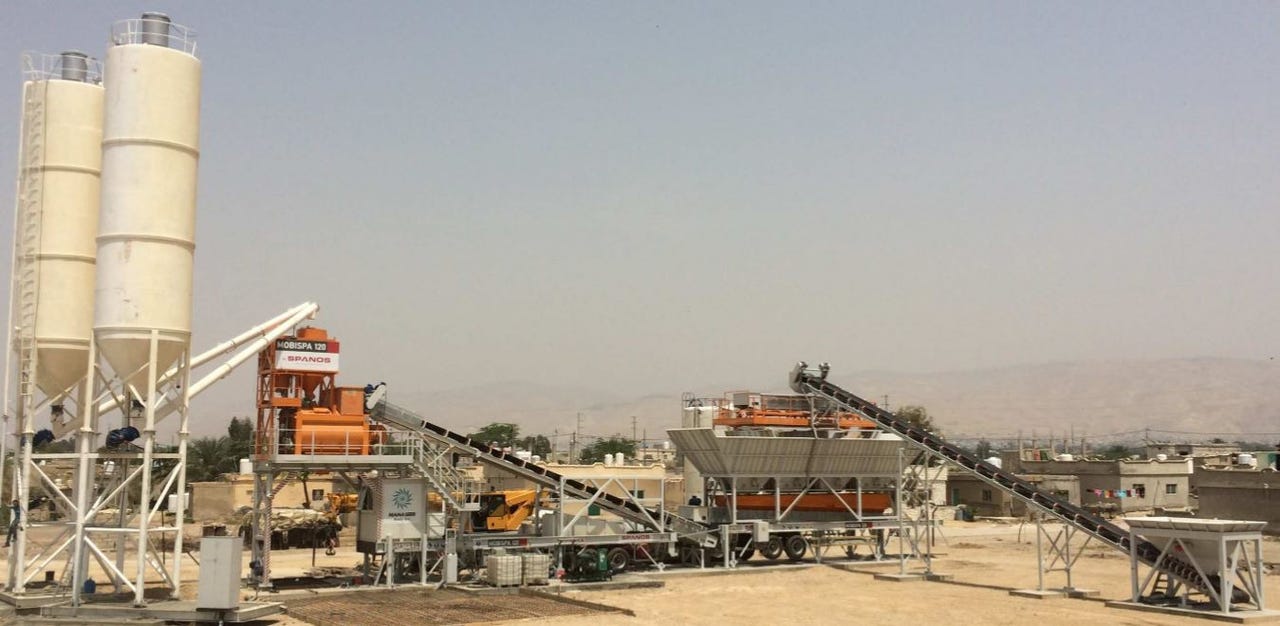 STANDARD KONFIGURATION
✔ weighing system with load cells: 7 m3 - with 4 load cells
✔ weighing belt: 800 x 11100 mm
✔ 2 cement screw conveyors: 2 x Φ 223 x 9500 mm
✔ cement dosing hopper: 1900 l - with 3 load cells
✔ water dosing hopper: 700 l - with 3 load cells
✔ addmixture/chemical dosing unit: 2 X30 l
✔ air compressor
✔ automatic control: ONYMA, GENYX with LAPTOP-PLC
✔ control cabin with air condition: 2 x 1,90 x 2,10 m
✔ LaserJet-printer
✔ operating- and maintenance manual and CE
Inhalte von Youtube werden aufgrund deiner aktuellen Cookie-Einstellungen nicht angezeigt. Klicke auf "Anzeigen", um den Cookie-Richtlinien von Youtube zuzustimmen und den Inhalt anzusehen. Mehr dazu erfährst du in der Youtube Datenschutzerklärung. Du kannst der Nutzung dieser Cookies jederzeit über deine eigenen Cookie-Einstellungen widersprechen.
Anzeigen
You have interest on such SPANOS MOBISPA 135?
You want a offer?


Don´t hesitate and contact us. Call us or send us a email with your request
info@concrete-machinery.de ,
or use our contact form on rubric "Contact"